Family dentists play a crucial role when it comes to providing a wide range of essential services to maintain your family's oral health. These dedicated professionals extend their expertise beyond mere dental check-ups, offering a comprehensive range of services that cater to a diverse array of oral care needs. From routine preventive care to addressing complex issues, family dentists are equipped to deliver a wide spectrum of treatments and procedures. At Humming Bird Dental Clinic, our skilled and compassionate dentists are here to provide comprehensive care tailored to your individual oral health needs. Family dentists serve as the cornerstone of maintaining healthy smiles, providing essential services that promote oral hygiene, prevent dental problems, and enhance the overall appearance of teeth. Through their commitment to excellence, experienced family dentists offer a welcoming and comfortable environment for patients of all ages, ensuring a positive dental experience for children, adults, and seniors alike. This blog explains how services provided by family dentists can help you meet your needs.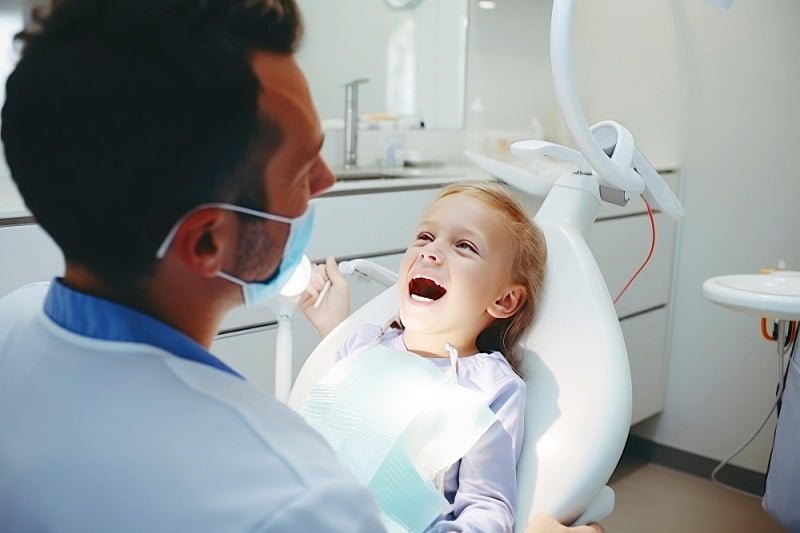 Root canal treatment: Family dentists consider root canal therapy in order to save a severely damaged or infected tooth. Family dentists skillfully remove the infected pulp, clean the interior, and seal the tooth, effectively relieving pain and preventing further damage. This treatment helps preserve the tooth's function and appearance.
Cosmetic dental treatments: Family dentists offer an array of cosmetic treatments to enhance your smile's aesthetics. These can include professional teeth whitening to brighten discolored teeth, dental bonding to repair minor imperfections, and dental veneers to improve the shape and alignment of teeth.
Fillings and restorations: Family dentists address cavities and minor tooth damage by offering dental restorations and fillings. They use dental fillings to restore the tooth's structural integrity since it blends seamlessly with the surrounding teeth, ensuring a natural appearance.
Pediatric services: Family dentists are experienced in treating children, making dental visits a positive and comfortable experience. They provide comprehensive pediatric dental care, including examinations, cleanings, fluoride treatments, and guidance on proper oral hygiene habits.
Tooth removal: In cases of severe decay, damage, or overcrowding, tooth removal may be necessary. Family dentists perform normal extractions and also wisdom teeth removal with care, ensuring minimal discomfort during the procedure and providing guidance on post-extraction care.
TMJ treatment: Temporomandibular joint (TMJ) disorders can cause jaw pain, headaches, and discomfort. Family dentists offer treatments to alleviate TMJ-related issues, including custom mouthguards, exercises, and lifestyle recommendations.
Preventive care: Regular teeth cleanings by family dentists are fundamental to maintaining optimal oral hygiene. Professional cleanings remove plaque, tartar, and surface stains, helping prevent cavities, gum disease, and bad breath.
Dental emergencies: Family dentists are equipped to handle dental emergencies, such as toothaches, chipped teeth, and knocked-out teeth. Their expertise ensures prompt and effective treatment to alleviate pain and prevent further complications.
Periodontal disease: Gum disease, also understood as periodontal disease, can lead to severe oral health issues. Family dentists provide treatments such as scaling and root planning to clear plaque and tartar from below the gum line, effectively managing and preventing the progression of gum disease.
Contact our dentists for more information!