Often referred to as porcelain veneer, dental veneer is are one of our specialty dental treatment procedure at Hummingbird Dental clinic in Richmond Hill. Dental veneers are a great way to restore your smile and confidence.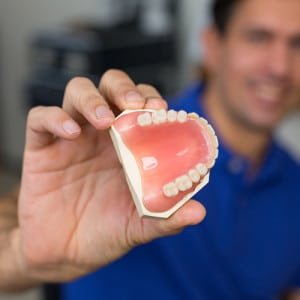 What are is tooth veneer made of?
Tradition dental veneers were made of porcelain. Today some varieties are made from resin composite materials to match the natural color of teeth. Porcelain veneers are a great choice for veneers because they are stain-resistant and have the light reflecting properties of natural teeth. However, resin veneers, on the other hand, are thinner and the dentist will only need to remove a little bit of the tooth surface before placing it. Veneers are wafer-thin and custom made for each client due to differences in teeth structure. The dentist will attach the veneers to the front of the teeth to change their shape, size, color and even strength.
Who needs dental veneer?
Installing dental veneers can fix a wide variety of dental problems. You can install veneers to fix problems such as:
Discolored teeth due to medication, tooth filings, excessive fluoride or even root canal treatment
Worn down teeth: As you age, your teeth may become worn down from the enamel and the porcelain veneers can help protect your teeth
Chipped and broken teeth: If the damage is not too extensive for a tooth filling or new crown, you can use veneers to restore the original shape of the tooth.
Misaligned or irregularly shaped teeth: We will design the veneers to cover imperfections on the surface of your teeth such as unwanted curves and depressions and create the veneers to form desired teeth shapes
Unwanted gaps between the teeth: We can fix spaced teeth from decompaction procedures or congenital defects with veneers to give you a fuller and brighter smile.
How do we make tooth veneer?
Your initial conversation with the dentist at the dental studio will be all about addressing the challenges that you have with your teeth, as they are currently both functionally and esthetically. Sometimes your teeth may work fine as they are but do not appear as you would like them to. Veneers are a common cosmetic dentistry treatment for smile makeovers. The dentist will create a mold of your teeth and use computer-engineering technology to create a 3D model of your teeth. Your dentist will walk you through the 3D model and the necessary changes required to achieve the ideal tooth structure.
Once we create the perfect 3D model, the image is sent to the lab technician who will create the actual veneers. By the time, you come in for your next session; the veneers will be ready for boding on the tooth surface. The dentist may need to rough up the surface of your teeth first before applying the bonding material and veneers so the bond is stronger.
Call our restorative dentistry practice to set up a consultation and learn more about the process.