Experienced Richmond Hill cosmetic dentists & specialist
Top-of-the-line dental tools & techniques
Successful cosmetic dental treatments in Richmond Hill
Free consultation available
World-class Cosmetic Dentistry in Richmond Hill
You can turn your dream of having a stunning Hollywood smile into a reality with the exceptional cosmetic dental treatments provided at Hummingbird Dental Clinic for those living in Richmond Hill. Our highly skilled cosmetic dentist in Richmond Hill focuses on delivering affordable and top-notch cosmetic dentistry services, ensuring that you achieve a truly beautiful smile. Situated in Richmond Hill, Hummingbird Dental is committed to enhancing the appearance of your teeth, addressing aspects such as color, shape, size, and alignment, all of which contribute to a confident and captivating smile.
World-class Cosmetic Dentistry in Richmond Hill
Let your smile make an amazing first impression! At Hummingbird Dental, we are concerned about your appearance and confidence in public. We offer various cosmetic dentistry services in Richmond Hill to ensure that your teeth and smile are always at your best. Our top-notch Richmond Hill cosmetic dentistry is not simply about making your teeth whiter; a lot of work goes into achieving the perfect smile for every individual who comes to our office for help. We also offer emergency dental services, including tooth extraction and root canal therapy. Contact us right away.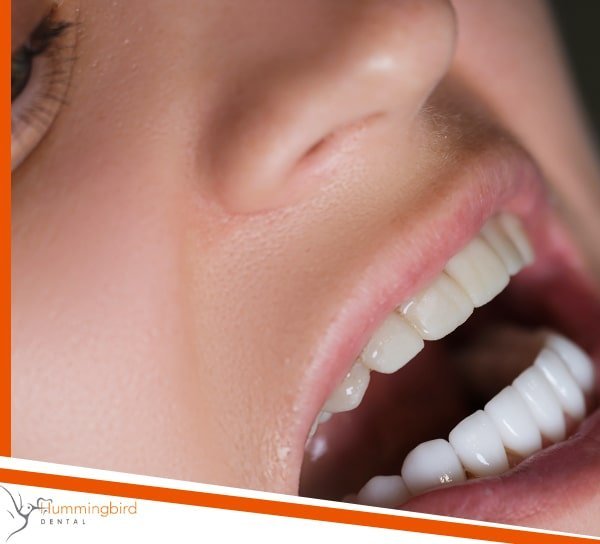 World-class Cosmetic Dentistry in Richmond Hill
A wide array of cosmetic dental treatments is available at Hummingbird Dental, each specifically designed to address different dental concerns. These treatments have gained global recognition and are commonly employed in dental practices. Here are some of the notable cosmetic treatments we provide for Richmond Hill residents:
The Benefits of Cosmetic Dental Treatments
Our Richmond Hill cosmetic dental treatments offer more than just smile enhancement. They provide several benefits, including increased self-confidence, improved oral health, long-lasting results, natural-looking aesthetics, enhanced functionality, and personalized solutions. These treatments go beyond the physical appearance of your smile. To fully understand the potential advantages and find the best options for your needs, it's recommended to consult with our qualified cosmetic dentist in Richmond Hill.
FAQs for Cosmetic Dental Treatments
Patients may need to learn about opting for the right type for their dental imperfections; they may have many questions in this regard. That is why our highly-skilled cosmetic dentists in Richmond Hill has provided a list of frequently asked question about the cosmetic dental treatments we perform.
Are cosmetic dental treatments safe?

Cosmetic dental treatments are generally safe when performed by qualified professionals after extensive education and training, such as our professional cosmetic dentist in Richmond Hill. However, as with any medical procedure, there is always some level of risk. Factors like the specific procedure, oral health, and underlying medical conditions can affect safety. It's important to consult with our Richmond Hill cosmetic dental specialist beforehand to assess oral health, discuss treatment options, and understand potential risks. Following post-treatment care instructions and choosing a reputable dentist further minimize risks for a safe and successful outcome.
Are cosmetic dental treatments painful?

The pain experienced during cosmetic dental treatments varies based on the procedure and individual tolerance. Most treatments aim for patient comfort, using local anesthesia for pain-free experiences. Minimally invasive procedures cause minimal discomfort, while more extensive ones may involve some discomfort managed through medication or over-the-counter options. Communicate concerns to our dentist for details, pain management discussions, and prioritized comfort.