We invite you to schedule a visit to Hummingbird Dental Clinic for specialized oral surgery services in Richmond Hill tailored to your specific needs to ensure the maintenance of improved oral health.
Top-tier Oral Surgery Services in Richmond Hill
At Hummingbird Dental Clinic, we take great pride in our professional team's commitment to delivering state-of-the-art services to our community. Our highly skilled dentists and oral surgeons, serving Richmond Hill and the surrounding areas, are dedicated to meeting your dental needs with the utmost care and expertise.
Here, we strive to provide the best possible types of oral surgery treatments in Richmond Hill to keep your oral health in good shape.
In addition, our clinic has gained a strong reputation for offering a comprehensive range of emergency dental services to cater to those in need of urgent dental care.
Whether you require tooth extraction, root canal therapy, or wisdom tooth extraction, Hummingbird Dental Clinic is your go-to destination.
Feel free to give us a call now for any additional information regarding emergency dentistry in Richmond Hill.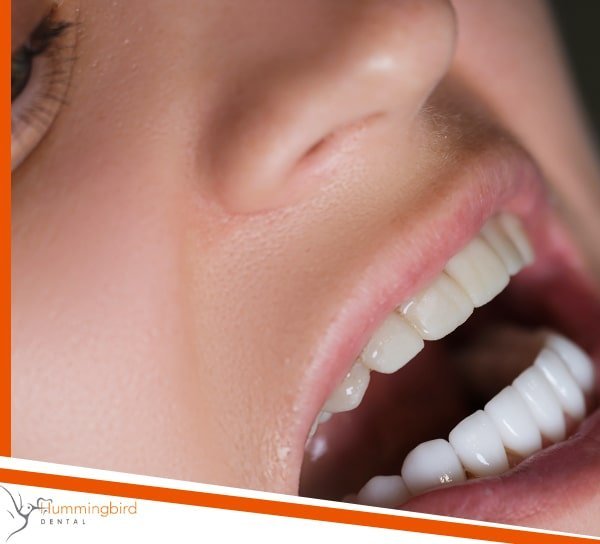 How Does an Oral Surgeon Enhance Your Oral Health?
Dental surgeons specialize in addressing a wide range of oral health injuries, conditions, and defects affecting the jaw and teeth. These highly skilled professionals undergo an extensive additional training period of 4 to 6 years to attain their qualifications.
To determine the most suitable type of oral surgery that can effectively address your specific condition, it is crucial to follow these precise steps:
Consultation with Certified Oral Surgeons
During your initial consultation, your oral condition will be thoroughly assessed by our Richmond Hill oral surgeon. As part of this evaluation, your surgeon may utilize advanced techniques such as X-rays to obtain a comprehensive view of your teeth, gums, and jawbones, allowing for a detailed examination and accurate diagnosis.
Checking Medical History
To ensure the safety and effectiveness of oral treatments, your dental surgeon in Richmond Hill will review your medical history, taking into account any pre-existing health conditions such as high blood pressure or diabetes.
Providing a Treatment Plan
Your oral surgeon will carefully consider all gathered information to develop a comprehensive treatment plan that is tailored to meet your specific needs.
At Hummingbird Dental Clinic, we prioritize your safety and aim to minimize the risk of any dental emergencies during your oral surgery procedures in Richmond Hill.
FAQs Provided by Our Top-rated Oral Surgeon in Richmond Hill
In the following section, we address the frequently asked questions that our patients commonly have prior to their oral surgery to help you feel relaxed during your treatment:
Are oral surgery procedures painful?

During your dental surgery in Richmond Hill, your dedicated surgical team will administer precise anesthetics to ensure that the area is completely numbed or that you are adequately sedated.

Our surgical team in Richmond Hill is committed to customizing your visit to create a relaxed and comfortable experience.
What does the recovery process entail?

While oral surgery may initially seem intimidating, most procedures are straightforward and highly successful. However, it's natural to have questions about the recovery process.