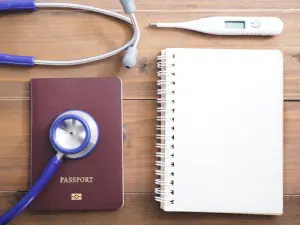 The last thing you want while on a vacation is a nagging toothache. To prevent this, you may want to consider going for a dental examination days before travelling abroad. This is especially important if you will be visiting remote locations that do not have access to safe general dentistry procedures.
Not all countries have cost-effective and readily available emergency family dentistry treatments. Things like sterile gloves, disposable needs and safe water may be hard to come by in some places. Dental care can be not only uncomfortable but very costly and dangerous in some foreign countries. Here's what you need to do before you travel.
Dental care before travelling
Start by scheduling an appointment at your dental office Richmond Hill. If you have any untreated tooth, plan to have it fixed there and then. The situation may get worse when you travel because of the pressure. In a nutshell:
Taking care of your dental health while traveling
As you travel, you need to carry all the required documents, this should also include contacts of a dental or medical emergency clinic where you can visit in case of anything. Do your research beforehand to find reputable dental clinics in the foreign country which are recommended by your dentist. You can get good contacts of dental clinics for emergencies in the foreign country from:
Your hotel
Other foreigners living in the area
Ask your local dentist to recommend one
Visit your Embassy in the country you are visiting and ask for a recommendation
Taking care of your dental hygiene while away
While in a foreign country, remember to still take care of your teeth and gums by practicing good dental hygiene. This means regular brushing and flossing shouldn't be tossed out the window when you travel. You still need to use the right tools to clean and floss your teeth. If you have sensitive teeth, you may want to carry your own toothpaste and cleaning gels or ask your dentist to recommend before you leave the country. Visit the foreign land well-equipped with all the tools and equipment you need to maintain good oral hygiene.
Lastly, be aware that certain lifestyle changes like eating the wrong foods, smoking, taking too much coffee can eventually affect your teeth and gums. Keep certain habits to a minimal even as you plan on enjoying your time away. Remember the impact they have on your overall oral health. If you ever need to have any dental procedure done while away, always make sure you visit a licensed and qualified dentist. Most importantly, make sure your teeth and gums are in good shape before you leave home.
Learn more about Frequently Asked Questions About Dental Health from Richmond Hill Dentists