Safety precautions at a dentists' go beyond the standard practice of gloves and masks to prevent germs infection. Our safety policy follows set international procedures that ensure the dentist Richmond Hill, patients and everyone is not at risk of infection, accident or any other hazard. Our offices and structures comply and exceed OSHA safety standards ensuring we can respond even to emergencies at minimum notice without putting anyone at risk.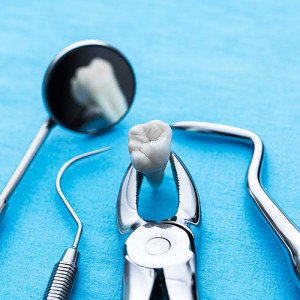 To reduce contamination through human error, our sterilization procedures make use of the latest research and technology. All instruments are thoroughly sterilized and presented to you sealed from our in house sterilization center.
Prior to the sterilization, the equipment is cleaned by ultrasonic cleaners to remove any bioburden on them. The sterilizers are tested on a monthly basis by professionals to ensure their proper function.
Our storage facilities are also well disinfected and required temperatures maintained for respective medicines. Wherever possible, all equipment used is disposable and the waste managed carefully to avoid placing any person at risk.
Our offices are also children friendly ensuring the young ones are attended to and not exposed to chemicals or surfaces that will harm them. All chemicals, drugs, equipment and disposal units are kept well out of reach of the children.
In between patients, rooms are cleared and disinfected eliminating chances of infections and diseases passing on from patient to patient.
Patients are also given eye protection through goggles while those going through x-ray examination are provided with a lead apron for extra safety.
All inspections and protocol provided by Center for Disease Control (CDC) and OSHA are adhered to on a daily, weekly, monthly and yearly routine.
Other routine checks like drugs and chemical labelling, expiry date for dental material and patient records are thoroughly done and maintained.
Our staff is also trained and updated on current practices in family dentistry and patient care as well as any new safety protocol and equipment. Any special concerns from the patients are well addressed whenever they arise.
For specialized procedures, all rooms, equipment, and medicine to be used are re-examined and well disinfected before the procedure. All required verification is done beforehand and spare resources kept ready should there be a demand.
Our focus is on making your visit beneficial and as safe as possible without compromising on your comfort.
Learn more about Frequently Asked Questions About Dental Health from Richmond Hill Dentists