Some people suffer low self-confidence because of the state of their teeth. There's really no shame in fixing your teeth and acquiring the perfect smile to boost your confidence. Whether you are suffering from damaged teeth or severe infections, full mouth dental implants can give you that bright smile you've always desired. Dentists will recommend full dental implants Richmond Hill when they come across patients with different issues.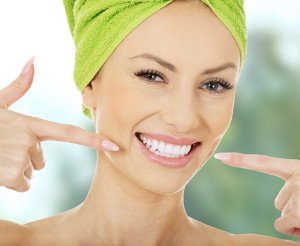 When are full mouth dental implants necessary?
If you are looking to replace all of your missing teeth naturally, full mouth dental implants can give the desired look. With full dental implants, there's no need to wear full dentures that keep on slipping and causing you a lot of discomfort. You may have lost your teeth due to infections, age or an injury. The dentist will mostly recommend full implants as a natural way to replace those lost teeth. In this procedure, implants are placed on both arches of your mouth to make sure your prosthetic teeth are supported firmly. This gives you extra comfort and reduces the chances of slippage when you bite.
How dental implants work
The dentist uses a bridge that is cemented permanently to the dental implants. Dental implants are designed to work just like your natural teeth. The implants work like the tooth roots for the new set of prosthetic teeth. They hold the teeth securely in place. Once the teeth have been fixed, they appear like beautiful, healthy and natural teeth.
Dental implants vs. dentures
Unlike dental implants, dentures hardly feel like natural teeth. Dentures are put in place using adhesives. Acrylic is normally used which tends to rub up against the gums causing the wearer a lot of discomfort. Dentures can easily slip and even fall out when you are speaking or enjoying your favorite meal. In fact, you might be advised to stay away from firmer foods just to make sure they don't fall out of place. The biggest drawback of dentures is that they fail to replace your missing tooth roots. Roots are a very important segment of the tooth because they help to stimulate bone and gum tissue. Roots help to prevent the bones and gums from shrinking due to lack of use.
Advantages of having full dental implants
You can get a full set of beautiful and natural looking teeth with full dental implants. For a start, they are easy to maintain since there's no need to remove them when cleaning your mouth. You can enjoy eating just as you would with your natural teeth. Dental implants will help you to maintain healthy gums and bone tissue.
On your next dental appointment, find out if you are a candidate for full mouth dental implants. This procedure can be done within a small timeline and you quickly get a set of teeth that looks and functions just like the natural ones. Implants are mostly recommended when you have a couple of missing teeth that need to be replaced. You can experience a new-found confidence with your full mouth dental implants.
[cwa id='dental-implants-richmond-hill']