Hummingbird Dental has been proud to serve our patients and their families for many years. We have become an intrinsic part of the Richmond Hill community. In fact, our patients are so happy with our services, that they voted us Richmond Hill's Top Choice Dental Clinic of 2022!
And guess what? Our patients routinely recommend us to their friends and family members too. So now, we have the privilege of serving even more patients. To do this effectively, we have hired additional experienced dentists and staff.
We strive to provide you with the best possible dental care
Our experienced dentists have witnessed the positive impact that good dental health can have on people's lives. Our mission is to help our patients achieve optimal oral health by providing them with high-quality care and education on a regular basis.
We are dedicated to providing exceptional patient care while maintaining optimum professional standards. To ensure that our patients receive the finest possible care, we provide comprehensive preventative care and minimally invasive procedures.
You can count on us to exceed your expectations
We understand the importance of treating each patient with dignity and care. That includes ensuring a welcoming environment in which patients feel at ease and where our staff is kind and responsive.
From dental hygiene cleanings and fillings to restorative and cosmetic dentistry including Botox, our clinic provides a wide range of dental services. We also have emergency dentists available to help with any problem that may arise.
To guarantee that our treatments are effective, we keep up with the newest technological breakthroughs as part of our dedication to excellence.
Our clinic is designed to be a comfortable place for you to access the latest treatments
When we see a new patient, we attempt to make them feel comfortable throughout their initial visit. That entails ensuring, they have everything they require and are aware of where everything is located.
Our dental clinic in Richmond Hill has a relaxing atmosphere and a courteous staff that wants to make you feel at ease. Our receptionists are trained to greet guests with smiles and friendly words, and our hygienist is available to provide gentle cleaning treatments.
To achieve the best possible results, our clinic is fully equipped with state-of-the-art equipment and technology. We provide a comprehensive range of cosmetic and general dentistry services. Our staff is dedicated to assisting you in maintaining a healthy smile.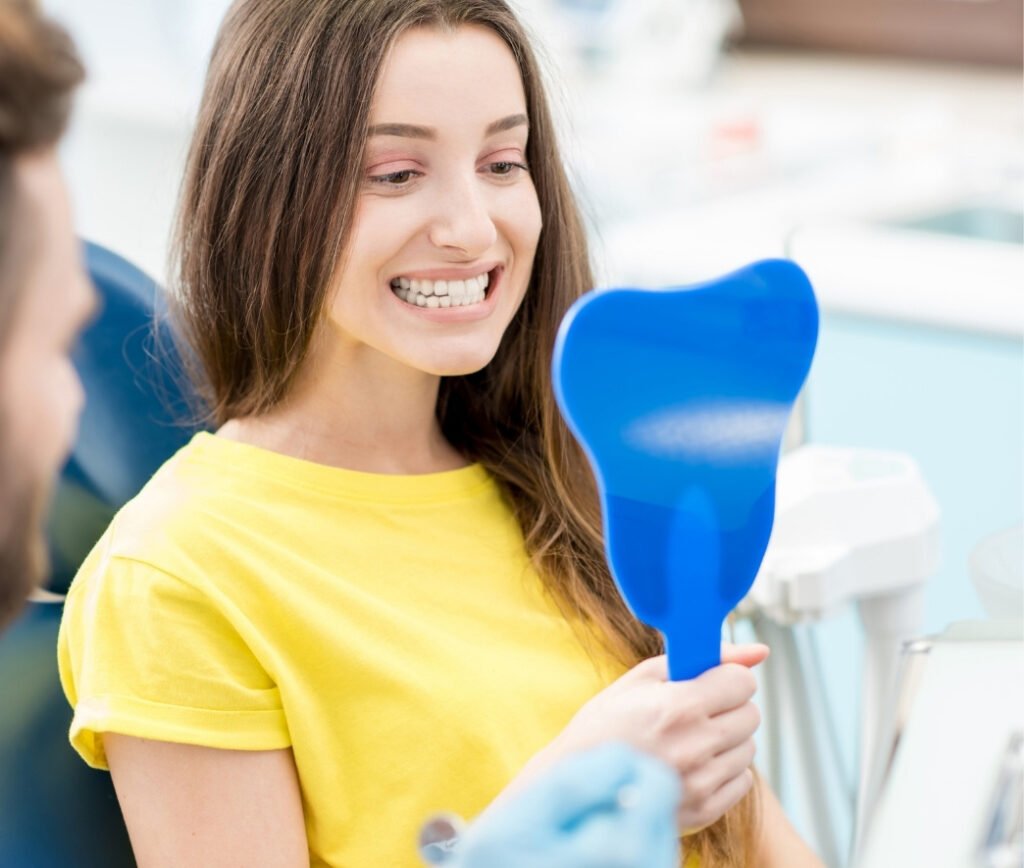 We're Open When You Need Us
Hummingbird Dental is open at least eight hours a day, five days a week, Tuesday to Saturday. To accommodate patients who are unable to see us during the week, our staff works a full day on Saturday (from 9:00 a.m. to 5:00 p.m.).
The Canadian Dental Association suggests visiting a dentist for a checkup and cleaning every six months. We make it convenient for patients to see a dentist as often as they need to.
As a result, our team is available to serve patients for eight hours every Saturday, and we're open until 8:00 p.m. two nights a week (Tuesday and Wednesday).
Convenient Booking Options and Helpful Reminders
We understand that having only one method of scheduling an appointment is inconvenient for some of our patients. Some patients prefer to call us or book an appointment with a calendar in front of them, while others prefer to book it at the end of each appointment (a great way to remember for the next time), and our online booking option is becoming more popular as many of our patients prefer to add the appointments to their electronic calendars.
It's also critical that we inform patients about their upcoming visits. We will phone, text, or email patients automatically for confirmation two weeks before and 2 hours before their appointments as a reminder.
We enjoy what we do at Hummingbird Dental, and we're here to help our patients maintain their oral health and hygiene. We look forward to seeing you in our office soon as we strive to grow and expand our services to fulfil the needs of our community.
Please contact us at (905) 237-7976, text us at (437) 995-0592 or schedule an appointment online.