A toothache can cause a lot of discomfort to a child. They may be unable to feed well or even play. If the pain is severe the child may cry endlessly and throw tantrums. It is also heartbreaking for a parent to see their child in pain. Toothaches are usually as a result of tooth cavities or injury. Here's how to approach this delicate issue: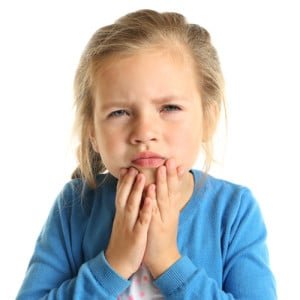 Evaluate the situation
If the child can talk, then you need to ask him or her a few questions. This will help you know the cause and the source of the problem. It will also be easier when you go to the doctor's office for treatment. This is because the child is likely to open up more to you that to a dentist. Some of the questions you need to ask your child include:
When did the pain start?
Does it hurt all the time?
Does it hurt more when you chew food?
Does it hurt when you drink something hot or cold?
Does the tooth hurt when you place your tongue on it?
Is the tooth shaky?
Does it feel sore?
Does your head hurt?
After asking the child these questions, do a physical exam on the following:
Check the appearance of the tooth, notice if there is anything unusual like swelling, bleeding or cavities
Check if the child has a fever
Observe the child's behavior and notice if they seem tired or sickly
Call a children dentist and make an appointment
After the assessment, you should then call the dentist and make an appointment. Request to be seen immediately if possible especially if there is visible damage on the tooth or if the child is constantly complaining or crying in pain. If the pain is not severe and consistent, then you can go with the dentist's schedule.
Make the child comfortable and avoid things that may aggravate the pain
Sugars and drinks that are too hot or too cold may worsen the pain. Therefore stick to drinks that are lukewarm and give the child water instead of juices. If it's cold, dress the child warmly in layers. Avoid bulky clothes as these are uncomfortable and may cause the child to feel worse. You can use air conditioning and temperature control in the baby's room to make him or her more comfortable.
Treatment
When you visit the dentist, they will advise on the most suitable treatment option for your child. Make sure you give them all the information that you collected from the child and your own observations. Common treatments for toothache include antibiotics, root canals, tooth filling and extraction. After the child is treated for the particular toothache, ensure that you make regular visits to the dentist so that you can prevent more incidents in future. Pediatric dentistry should be sought regularly and once the child is grown up, they should continue seeing your family dentist.
[cwa id='pediatricdentist']