A considerable part of your beauty depends on the look of your smile. According to social experiments, your smile is the first thing others pay attention to when they see you for the first time. A beautiful and shiny smile can make you significantly attractive and impressive when you talk or laugh. It also can increase the level of your self-confidence, and you won't feel ashamed of showing your teeth. Unfortunately, not everyone is blessed enough to be born with a flawless smile. That's the reason cosmetic dentistry is becoming more and more popular every day. Our experienced dentists at Humming Bird Dental Clinic offer the highest quality cosmetic services to help patients achieve the smile of their dreams. There are many different cosmetic dental procedures tailored to all needs, conditions, and problems. No matter if you suffer from discolored or misaligned teeth, cosmetic dentists can give you the most effective solution possible to help you get perfect teeth. Today's blog lists the most popular cosmetic dental procedures and determines which suits you.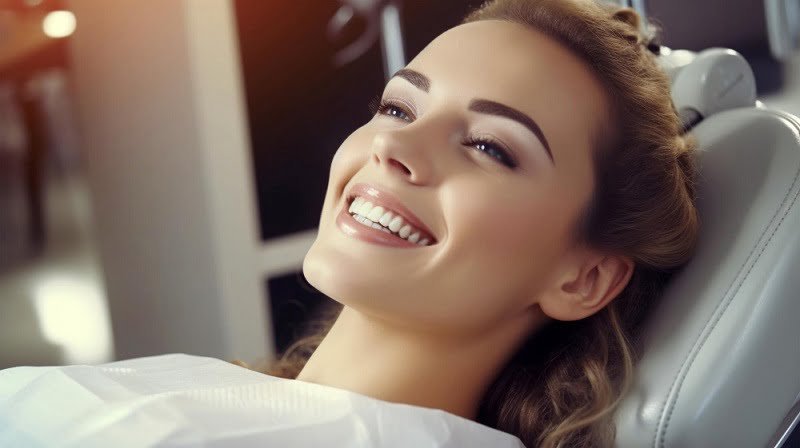 Dental veneers: A popular approach of cosmetics dentistry is dental veneers. These thin, tooth-colored shells can cover the front surface of your damaged or broken teeth and make them look flawless. Also, veneers can address minor tooth misalignment and severe tooth discoloration under the supervision of your experienced cosmetic dentist. You can visit our dental clinic for top-notch Richmond Hill veneer services if you seek the safest and most effective way to transform your smile.
Dental bridges: If you have gaps between your teeth, you may be a good candidate for dental bridges. Typically, cosmetic dentists suggest tooth bridges to ones with gaps caused by missing teeth since these gaps can ruin your smile appearance.
Teeth whitening: Simply, professional teeth whitening is the most demanded, affordable, and popular item in cosmetic dentistry. If your teeth are stained and discolored over years, at-office teeth whitening can help you restore the beautiful shine of your smile using the safest materials.
Dental crowns: Another practical option cosmetic dentists use for different problems is dental crowns. These amazing dental caps are used after root canal therapy or for severely broken or chipped teeth. Compared to dental veneers, porcelain crowns offer more protection as they cover the whole structure of the damaged tooth.
Tooth-colored fillings: Cavities are the most expected dental emergency everyone has experienced at least once. Typically, dentists are used to filling the cavities with amalgam fillings, which aren't that popular anymore. Thanks to cosmetic dentistry, dentists can use tooth-colored fillings instead of traditional ones that can bond with the natural white color of your teeth. That's why this type of filling is also known as composite bonding as well.
Dental implants: You can choose dental implants when you have missing teeth. Although implants are known as one of the most sought-after dental procedures, the process of getting them is complicated. So, it's better to consult with your dentist to see if you are really an eligible implant candidate, or it's better to choose other options like partial dentures or bridges.
Don't waste time, and make an appointment now!