What is teeth whitening?
Teeth whitening is a dental procedure that helps to improve the colour of your teeth by making them brighter and whiter than before. There are various ways in which this procedure can be done, including with home-based products like toothpastes, gels, and films and other in-office dental treatments, which include bleaching agents and laser whitening, just to name a few.
Here are a few dental teeth whitening services:
1- In-office dental teeth whitening system
An in-office dental appointment may sometimes be required for a thorough teeth whitening procedure. The process sometimes includes the application of gels that contain elements without any harsh chemicals, preservatives, or animal by-products. At Hummingbird Dental, we use a neutral-based pH product, which helps prevent any irritating sensitivity. This process is usually completed within one visit to a dental office, so you can contact a dental practice near you to explore your in-office teeth whitening options.
2- Laser teeth whitening
The effects of stains like coffee, wine, and tobacco are reversed by laser teeth whitening, which has numerous aesthetic and health advantages. One of the most cutting-edge, commonly used, and successful teeth whitening techniques that offers immediate results is diode laser whitening. You will have smooth, white teeth in around 15 minutes after completing the whitening process in two or three 5-minute sessions. The shorter procedure reduces the additional heat and irritation that may be felt when using other teeth whitening tools, making laser teeth whitening safe and mild.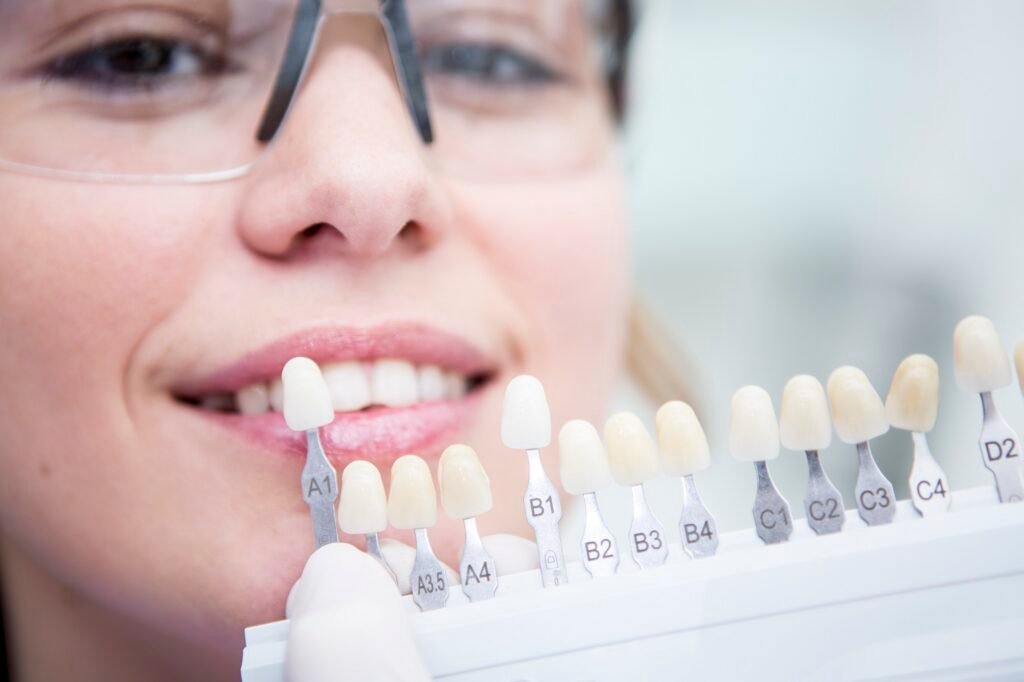 3- Teeth whitening kits
The cost of take-home teeth whitening products can vary depending on the quality and ease of use, but you can easily find a cost-effective kit if you ask your dentist. A few different varieties of take-home teeth whitening options range from teeth whitening pens and non-peroxide foams to custom teeth whitening trays.
4- Over-the-counter whitening agents
Over-the-counter whitening options include trays, strips, and whitening gels. Although they might be simple to access, they are less efficient than the other approaches outlined above. It could take some time before you see the desired results of the whitening process. You also run the danger of injuring your gums and maybe destroying the enamel on your teeth if you don't follow the instructions.
We invite you to call our office for an appointment so that you may experience excellent dental care for yourself. Our phone number is (905) 237-7976.